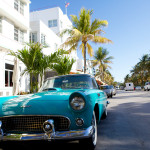 March 17, 2015 9:21 pm
Auto Transport Special Deal
From March-May we are offering discounted rates on cars headed to Florida leaving from the following states... MN, WI, IL, OH, TN, KY, MD, NY, NC, VA, MA, CT, and NH.
Call today (866-877-2080) or fill out the form on our website to lock in your discounted shipping rate today!
You can fill out our free online quote request form and get a quotes from a reputable and reliable auto transport company to transport your car to or from Florida.